Young squirrel dog plus pics from opening weekend
Went up to Kentucky and picked up this pup last spring. At 3 months old she was treeing yard squirrels. But broke her leg Memorial Day weekend and that severely limited her learning curve over the summer.
I took her out to the woods for the first time last weekend. (Had to wait til I was sure the rattlers had gone to ground). On her second afternoon she made a tree and even with the leaves on I was lucky enough to get a shot. Always exciting to see any young dog start to work things out and do the job they were bred to do. Looking forward to a good winter of learning ahead.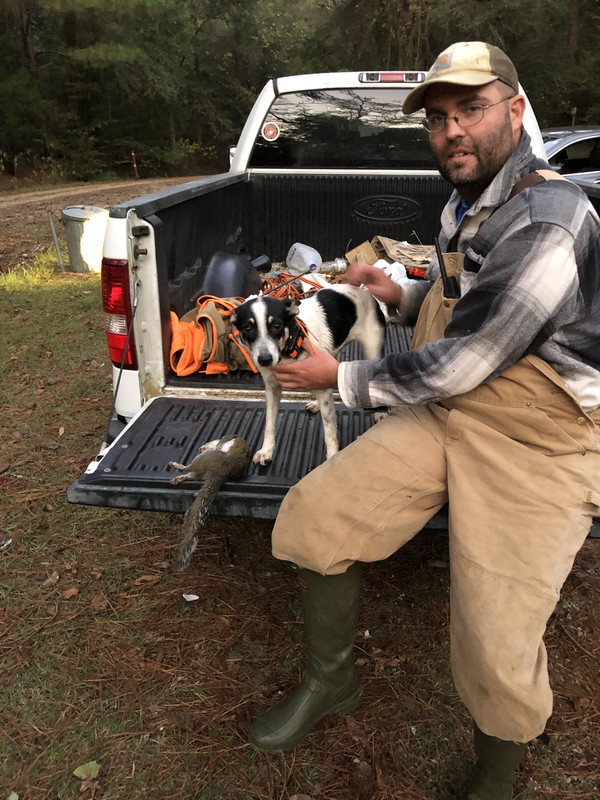 And here's a couple photos from "squirrel camp" back opening weekend. No dogs on this hunt. Just some still hunting